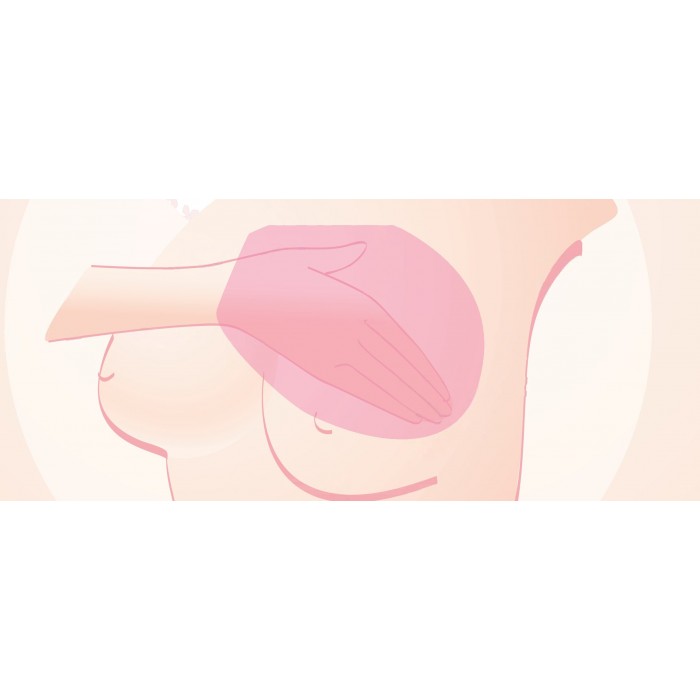 Breast Care Glove - gloves for breast self-examination
CZK 74.38 bez DPH
CZK 90.00
CZK 74.38 without VAT
Delivery 1-3 working days

Price history

Nejnižší cena za posledních 30 dnů: CZK 90.00
Special gloves for breast self-examination. Made in Japan. Patent protected.
Breast Care Glove is a glove designed for breast self-examination as a cancer prevention. Breast cancer is a type of cancer that you can detect yourself. When using the Breast Care Glove, the fingertips become very sensitive, and as a result, the fingers have a significantly better tactile sensation.

It is advisable to take a shower or bath before the breast self-examination so that the skin becomes supple and smooth. However, with the Breast Care Glove this does not have to be the case. You can easily perform self-examinations anywhere, anytime.


Key Features of Breast Care Glove:
1. Easily self-examine with the Breast Care Glove's slippery surface.
2. The Breast Care Glove is made of an ethyl vinyl acetate (EVA) blend that adheres firmly to the skin. Where the transparent layer touches the breast skin, the glove is made up of a double special layer that increases the sensitivity of the fingers' touch.
3. The glove is made of a powder-free material, so it does not contain allergens or other substances that can irritate the skin.
4. Breast Care Glove is biodegradable, free of dioxins that may be released during disposal in incinerators.
In the same category:

Customers who bought this product also bought: