Novamed No-Step STREP - home test for streptococcal infection
CZK 181.82 bez DPH
CZK 220.00
CZK 181.82 without VAT
Delivery 1-3 working days

Price history

Lowest price in the last 30 days: CZK 220.00
No-step STREP-A Test. Quick, simple and reliable diagnosis of group A streptococci in throat swabs in patients with suspected pharyngeal infection.
On the basis of clinical symptoms alone, it is often difficult to rule out Streptococcus pyogenes infection, because the symptoms of streptococcal infection and pharyngitis caused by other microorganisms (mostly viruses) often overlap. Streptococcus pyogenes infection causes the most common sore throat that requires antibiotic treatment.
Unlike CRP, the examination is performed as a normal swab from the throat, but you will know the result in a few minutes directly in the comfort of your home.
The NO-STEP Strep-A Test for home use is definitely worth it, for example, for people with time-consuming jobs, who can get an approximate idea of the severity of their health condition within a few minutes.
But mothers with small children will also appreciate it, as it will help them find out whether it is really necessary to visit a crowded waiting room with the risk of another infection.
This revolutionary diagnostics from the renowned Israeli company Novamed Ltd. has all necessary health certificates and long-term certificates. The solution is patent protected.
There is no risk of unpleasant blood sampling (CRP tests) or the need to work with reagents and test tubes.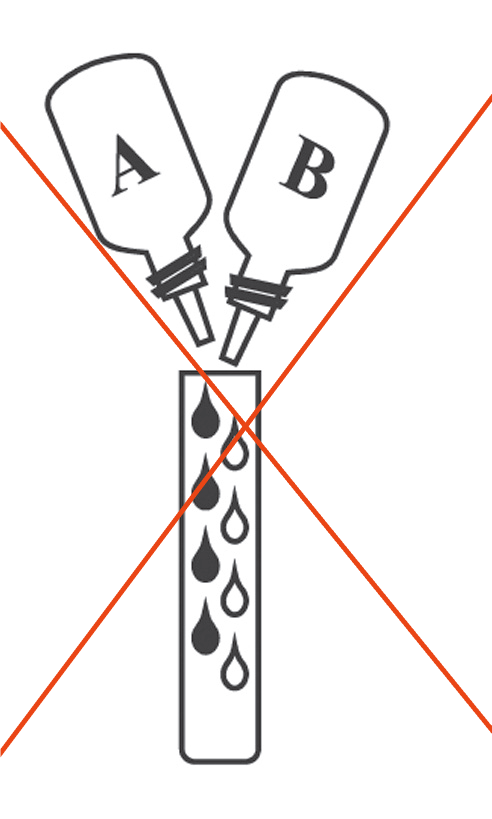 ADVANTAGES
• Safe and reliable detection of streptococcal antigen group.
• Simply insert a swab with a throat swab into the opening of the detector and press the button to activate the test.
• The result is known in less than 5 minutes.
EASY TO USE
• Unique patented all-in-one device allows for easy testing and evaluation.
• A truly one-time procedure: simply insert the swab into the test case and press the button.
• Completely user safe. No operator involvement in handling test reagents.
• Anyone can do it!
PACKAGING
• All necessary test components are integrated into a unique platform.
• Individual packaging for easy testing and safe disposal after use.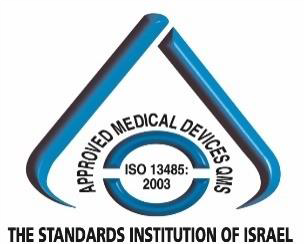 KIT CONTENTS
Each No-step Strep A test kit contains everything needed to perform one test:
· 1 No-Step Strep A Test test device, housed in a separate plastic case with a desiccant.
· 1 sterile polyester tampon/applicator (squeegee).
· Instructions for use.
OWN PROCEDURE
1. Take the sample from the throat with the included sterile swab and push it into the opening of the blue cap as far as possible until it stops
2. Pull the plastic fuse from the back of the blue part of the test device
3. Use two thumbs to push the blue cap down until it stops.
4. After about one minute, slowly and gently pull out the tampon and immediately reinsert it as far as it will go.
Do not move the device until the result is displayed.
5. After 7 minutes read the result. Do not read later than after 10 minutes! In case of an unclear result, another test must be used.
SKLADOVÁNÍ A UCHOVÁVÁNÍ
Skladujte zabalené v uzavřeném obalu v chladničce nebo při pokojové teplotě (+2°C - +30°C). Neuchovávejte v mrazničce. Datum použitelnosti je uveden na obale.
Data sheet
Expiration date:

2024-07




Lucie M.

29.03.2020

Advantages:
Test v klidu domova bez nutnosti čekání v čekárně plné marodů




Laďka S.

13.10.2022

Advantages:
Jednoduché, rychlé, pro děcka bezbolestné




Hana V.

17.10.2022

Advantages:
Nikde jinde jsem ho v tu chvili nemohla sehnat a na domaci testovani naprosto super. Vzdyt ani nektere detske doktorky ho v ordinaci nemaji a clovek to musi mnohdy vedet rychle. Za me super, budu ho mit vzdy doma v zaloze. Aplikace jednoduchá.




Ověřený zákazník

14.08.2022

Advantages:
Opravdu rychlý domácí test na streptokoka
The source of the reviews comes from the Heureka shopping portal
In the same category:



Customers who bought this product also bought: