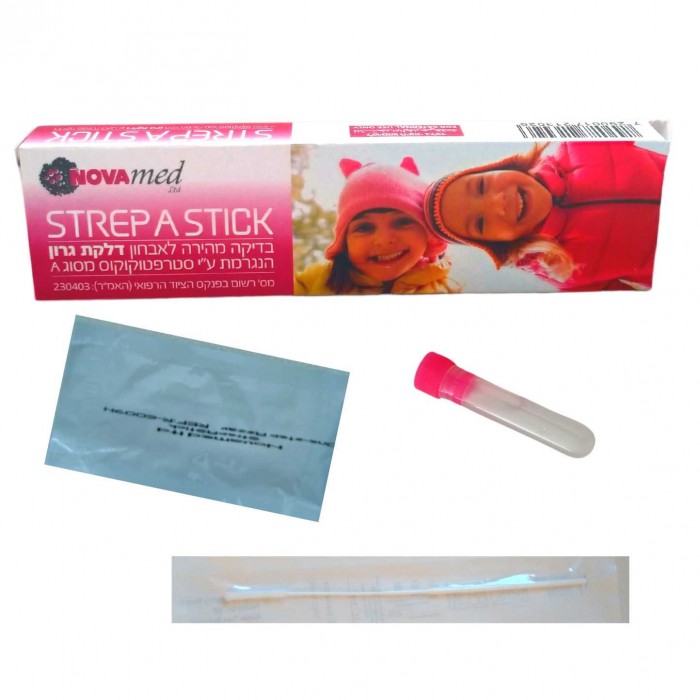 Novamed Strep A Stick Test - home test for streptococcal infection
CZK 140.50 bez DPH
CZK 170.00
CZK 140.50 without VAT
Delivery 1-3 working days

Price history

Lowest price in the last 30 days: CZK 170.00
Quick, cheap, simple and reliable diagnosis of group A streptococci in throat swabs in patients with suspected pharyngeal infection. You know the result in 5 minutes.
The uniqueness of the Strep A Stick test lies in the minimal involvement of the user in the actual testing process. In addition, the use of a single reagent speeds up the process considerably. The simplicity of execution and the speed of obtaining the result make the Strep B Stick a recognized Point of Care Test. The Strep A Stick ensures a correct diagnosis of streptococcal pharyngitis in the home environment as well as in the doctor's office, and at the same time acts as a prevention of antibiotic overuse.
Unlike the CRP, the test is performed like a regular throat swab, but you know the result in minutes right in the comfort of your home.
The Strep A Stick test for home use is certainly worthwhile, for example, for people with time-consuming jobs, who can get a rough idea of the severity of their health condition in a few minutes.
But it will also be appreciated by mothers with small children, for example, who can find out whether it is really necessary to visit a crowded waiting room with the risk of further infection.
Diagnostics from the renowned Israeli company Novamed Ltd. have all the necessary medical certificates and long-term attestations. 
There is no risk of unpleasant blood collection (CRP tests) - the result in 5 minutes.
ADVANTAGES
- Safe and reliable detection of streptococcal group antigen.
- Reading of the result using a test strip inserted into the reagent with the sample.
- The result is known in 5 minutes.
EASY TO USE
- Completely user-safe. 
- Anyone can do it!
PACKAGING
- The package contains all the necessary components to perform the test.
- Individual packs for easy testing and safe disposal after use.
CONTENTS OF THE PACKAGE
Each Strep A Stick Test Kit contains everything needed to perform one test:
- 1 Strep A Stick Test Strip in an aluminum package with desiccant.
- 1 sterile swab.
- 1 tube containing reagent extract.
- Instructions for use.
STORAGE AND PRESERVATION
Store wrapped in a sealed container in a refrigerator or at room temperature (+2°C - +30°C). Do not store in the freezer. The expiry date is indicated on the packaging.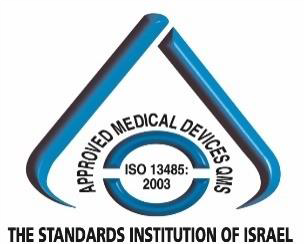 Data sheet
Expiration date:

2024-10
In the same category:


Customers who bought this product also bought: