On sale!
-50%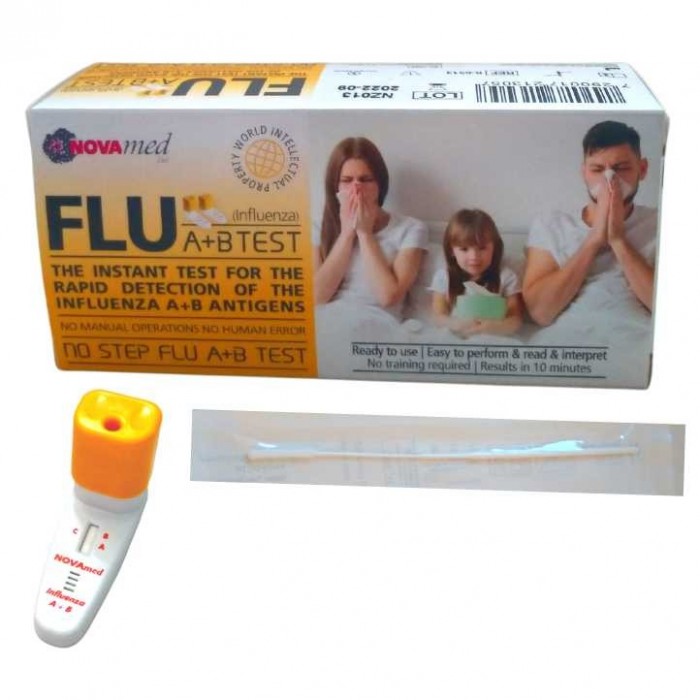 Novamed No Step FLU A+B Test - home flu test
CZK 119.83 bez DPH
Save 50%
CZK 145.00
CZK 119.83 without VAT
Delivery 1-3 working days
A quick, simple and reliable test for early detection of influenza A and B antigens from nasal swabs. You will know the result in 10 minutes.
Pouze na základě klinických příznaků je často obtížné vyloučit infekci Streptococcus pyogenes, protože příznaky streptokokové infekce a zánětu hltanu způsobeného jinými mikroorganismy (vetšinou viry) se často překrývají. Infekce Streptococcus pyogenes způsobuje nejčastěji se vyskytující bolest v krku, která vyžaduje léčbu antibiotiky.
Na rozdíl od CRP se vyšetření provádí jako běžný výtěr z krku, ale výsledek znáte za pár minut přímo v pohodlí domova.
NO-STEP Strep-A Test pro domácí využití se určitě vyplatí například lidem s časově náročným zaměstnáním, kteří si díky němu mohou během několika minut udělat orientační představu o závažnosti svého zdravotního stavu.
Ocení jej ale třeba i maminky s malými dětmi, kterým pomůže zjistit, zda je skutečně nutné navštívit přeplněnou čekárnu s rizikem další infekce.
Tato revoluční diagnostika od renomované izraelské společnosti Novamed Ltd. má veškeré potřebné zdravotní certifikáty a dlouhodobé atesty. Řešení je patentově chráněno.
Nehrozí nepříjemný odběr krve (CRP testy) ani nutnost pracovat s činidly a zkumavkami.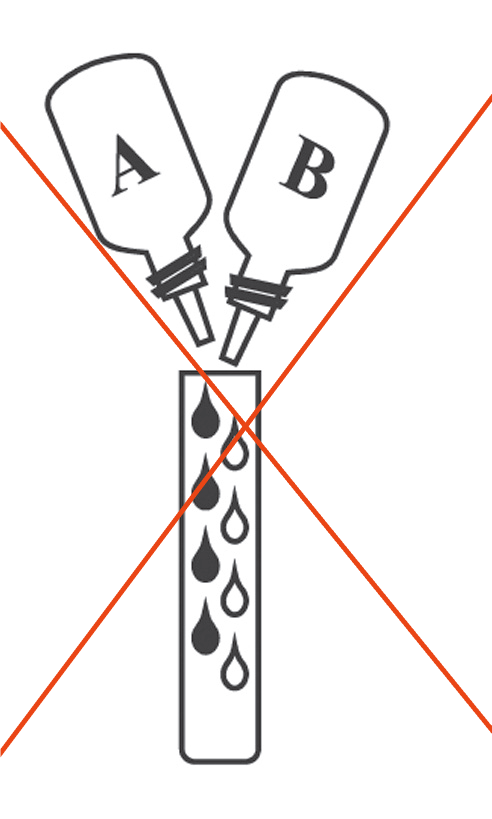 VÝHODY
• Bezpečná a spolehlivá detekce skupiny streptokokového antigenu.
• Stačí vložit do otvoru detektoru stěrku s výtěrem z krku a stisknutím tlačítka aktivovat test.
• Výsledek je znám za méně než 5 minut.
SNADNÉ POUŽITÍ
• Unikátní patentované zařízení typu all-in-one umožňuje snadné testování a vyhodnocení.
• Opravdu jednorázový postup: jednoduše vložte tampon do testovacího pouzdra a stiskněte
   tlačítko.
• Uživatelsky zcela bezpečné. Žádné zapojení obsluhy do manipulace s testovacími činidly.
• Zvládne to každý!
BALENÍ
• Všechny nutné komponenty testu jsou integrovány do jedinečné platformy.
• Jednotlivé balení pro snadné testování a bezpečnou likvidaci po použití.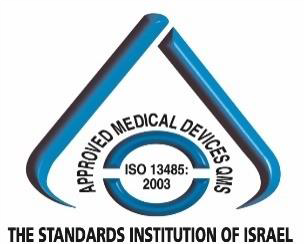 OBSAH SOUPRAVY
Každá souprava No-step Strep A test obsahuje vše potřebné k provedení jednoho testu:
· 1 testovací zařízení No-Step Strep A Test, umístěné v samostatném plastovém pouzdru   
   s vysoušedlem.
· 1 sterilní polyesterový tampón/aplikátor (stěrka).
· Návod k použití (v Aj a v Čj).
SKLADOVÁNÍ A UCHOVÁVÁNÍ
Skladujte zabalené v uzavřeném obalu v chladničce nebo při pokojové teplotě (+2°C - +30°C). Neuchovávejte v mrazničce. Datum použitelnosti je uveden na obale.
Data sheet
Expiration date:

Extended until 03/2023
In the same category:


Customers who bought this product also bought: