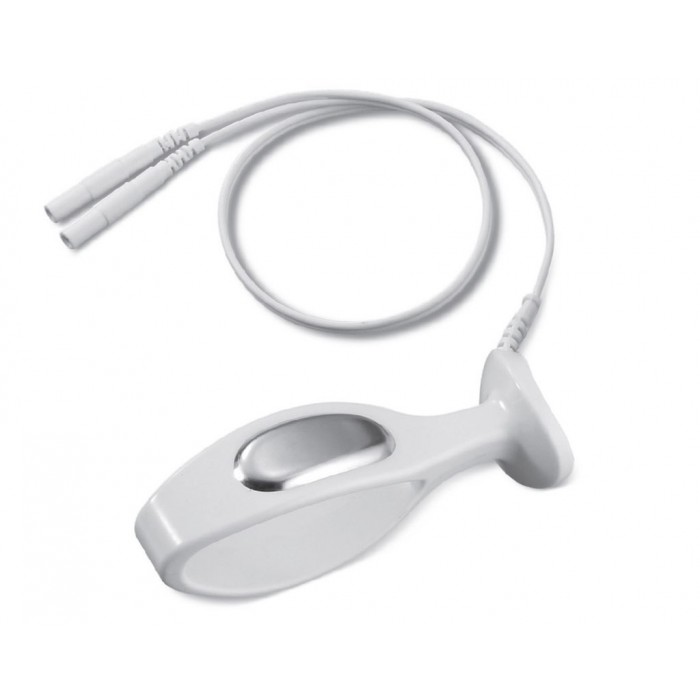 Body Clock Sensa Probe+ - vaginal probe
CZK 570.25 bez DPH
CZK 690.00
CZK 570.25 without VAT
Delivery 1-3 working days

Price history

Nejnižší cena za posledních 30 dnů: CZK 690.00
Revolutionary internal vaginal probe. This probe is compatible with Elle TENS+ and other pelvic floor stimulators.
Vaginální sonda Body Clock Probe+ je kvalitně zpracováná interní sonda.


Vlastnosti:
• extrémně lehká konstrukce,
• ergonomický design pro zajištění maximálního pohodlí při používání,
• extra velká vodivá plocha, která zabezpečí maximální stimulaci,
• díly jsou zcela utěsněné, podpora a zjednodušení čištění a sterilizačních procesů,
• 2mm univerzální zásuvka, napájecí kabel
• lehce zakřivený tvar pomáhá při vložení.
Upozornění: tato sonda je určena k použití s přístroji ElleTens+ a Femme Ellite (nelze ji např. použít k zařízení SensaTone). Pro připojení k zařízení SensaTONE je nutné zakoupit samostatný vodič, který je kompatibilní s touto sondou.  viz. Kabel pro Flexi/Easy TENS.

Data sheet
Height

22g

Size

77 x 14 x 22mm

Warranty

6 months
Customers who bought this product also bought: