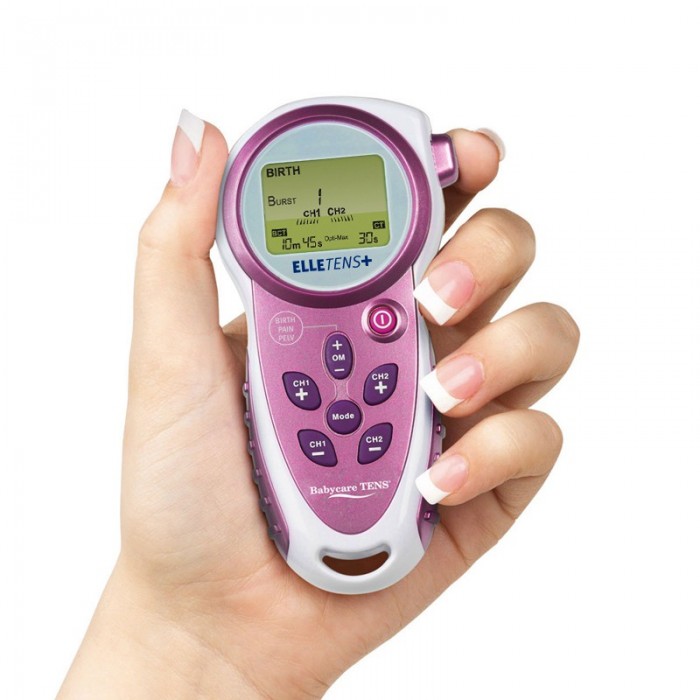 Body Clock Elle TENS+ - pain relief during labor
CZK 2,809.92 bez DPH
CZK 3,400.00
CZK 2,809.92 without VAT
Delivery 1-3 working days

Price history

Lowest price in the last 30 days: CZK 3,400.00
A unique device for facilitating childbirth, for relief from postpartum pain, and also for stimulating the muscles of the pelvic floor after childbirth. Three functions in one device!
This 3 in 1 device is a completely unique TENS device. It combines three fully functional units in one. Help during childbirth, help with postpartum difficulties and help with incontinence problems.
PROPERTIES:
It helps with labor and postpartum pains and with strengthening the muscles of the pelvic floor.
Built-in contraction timer.
Preset modes for ease of use.
Large easy-to-read LCD display.
Optimax technology for greater impulse power.
Integrated Boost button (press during contraction).
Adjustable pulse intensity.
Four large self-adhesive pads with electrodes.
Compact and lightweight.
Safe and easy to use.
Ergonomic design.
A neck lanyard and belt clip allow for movement while applying the device.
The set includes:
4 pads with electrodes.
3x power cable (1 spare).
4 x AA batteries (2 spare).
Neck cord.
Soft portable device case.
Instructions for use in the Czech language.
WARNING: Elle TENS+ must not be used simultaneously with a pacemaker. Pregnant women with heart disease or epilepsy should always consult a doctor for use! Do not use TENS before 37 weeks of pregnancy without a doctor's recommendation.
DO NOT USE for medically UNDIAGNOSED pain!
Data sheet
Height

75g

Size

115mm x 55mm x 30mm

Warranty

5 years
In the same category:



Customers who bought this product also bought: