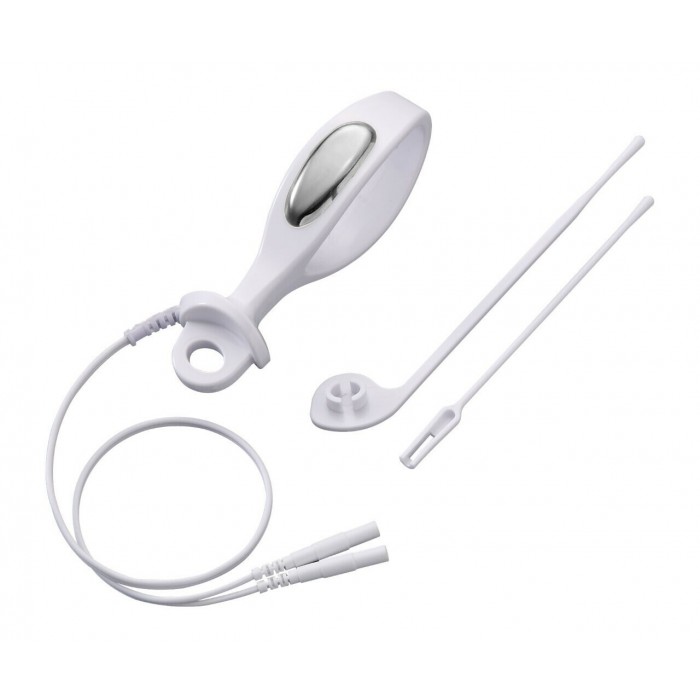 Body Clock SENSA Probe+ with contraction indicator
CZK 735.54 bez DPH
CZK 890.00
CZK 735.54 without VAT
Delivery 1-3 working days

Price history

Nejnižší cena za posledních 30 dnů: CZK 890.00
Sensa Probe+ is used as an intravaginal probe in the treatment of female stress, urge or mixed incontinence.
SensaProbe+ is an intravaginal probe for comfortable and effective exercise. It is used in combination with the Body Clock Elle Tens+ electrostimulation devices. However, it can also be connected to other brands of stimulation or biofeedback devices.  For use with the SensaTone, a 2mm needle cable must be purchased (see Body Clock Easy TENS).
The probe connected to the electrostimulation device transmits gentle and safe impulses to strengthen the pelvic muscles.
The probe includes an indicator that shows the correctness of the exercise and its intensity. The probe is anatomically shaped for easy insertion and secure hold in the right place even when walking.
You will love the SensaProbe+ because:
- it has a smooth shape for gentle insertion
- you can stand up and move around while using it
- easy to clean.
We recommend a consultation with a specialist.
Please note: Do not use Sensa Probe+ if you are pregnant, during menstruation, if you have a prolapse or vaginal infection.
Customers who bought this product also bought: