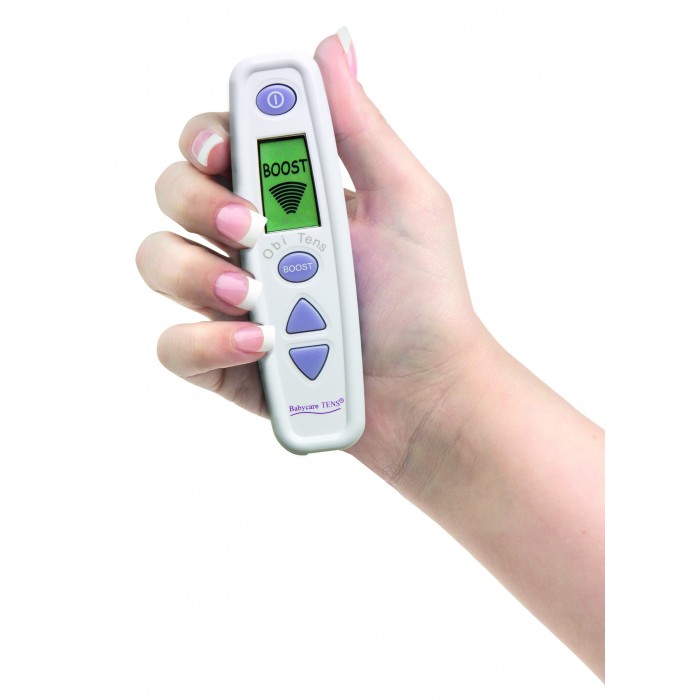 Body Clock Obi TENS - pain relief during labor
CZK 1,611.57 bez DPH
CZK 1,950.00
CZK 1,611.57 without VAT
Delivery 1-3 working days

Price history

Lowest price in the last 30 days: CZK 1,950.00
A simple pain reliever before, during and after childbirth. Obi TENS can also be used for postpartum difficulties.
OBI TENS is one of the most effective, portable, affordable TENS devices available today.
OBI TENS can also be used for postpartum problems, but also for back pain, shoulder pain, menstrual problems and many others.
PROPERTIES:
4 large self-fastening pads with electrodes.
User LCD display.
Preset modes for easy use during childbirth.
Integrated Boost button (press during contraction).
Compact and lightweight.
Adjustable pulse intensity. 
Safe and easy to use. 
Ergonomic design. Neck cord and belt clip allow for movement during application. It can also be used for postpartum pain relief.
The set includes:
4 pads with electrodes.
2x power cable (1 spare).
4 x AAA batteries (2 spare).
Neck cord.
Soft case for the device.
Instructions for use in the Czech language.
WARNING:
Obi TENS must not be used simultaneously with a pacemaker. Pregnant women with heart disease or epilepsy should always consult a doctor for use! Do not use TENS before 37 weeks of pregnancy without a doctor's recommendation.
DO NOT USE for medically UNDIAGNOSED pain!
Data sheet
Height

40g

Size

12cm x 3cm x 1,5cm

Warranty

5 years
In the same category:



Customers who bought this product also bought: