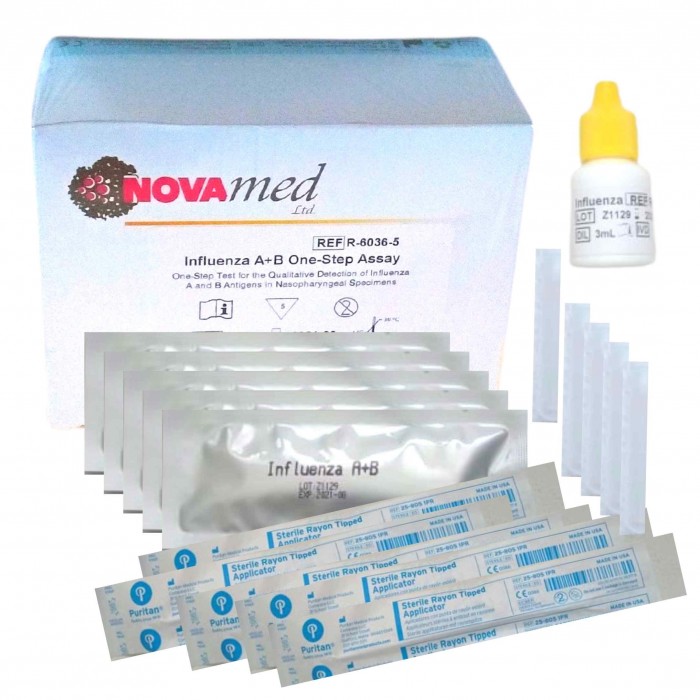 Novamed FLU A+B One Step Assay - home flu test 5 pcs
CZK 702.48 bez DPH
CZK 850.00

Price history

Nejnižší cena za posledních 30 dnů: CZK 850.00
A fast, simple and reliable One-Step test for the qualitative detection of influenza A + B antigens from human nasopharyngeal samples (swab, nasopharyngeal lavage, aspirate).
Chřipka je relativně závažná virová infekce, která v České republice každoročně způsobí onemocnění statisíců obyvatel, a souvisí s ní v průměru téměř dva tisíce úmrtí. Nejvyšší výskyt je u školáků a u dospívajících, maximum počtu úmrtí pak mezi seniory. 
Infekce obvykle trvá asi týden. Vyznačuje se náhlým nástupem vysoké horečky, bolestmi svalů, bolestmi hlavy, těžkou malátností, suchým kašlem, bolestmi v krku a rýmou. Většina lidí se zotaví během jednoho až dvou týdnů bez nutnosti lékařského ošetření.
U velmi mladých lidí, starších lidí a lidí trpících chorobami, jako jsou plicní onemocnění, cukrovka, rakovina, ledviny nebo srdeční potíže, představuje chřipka vážné riziko. U těchto lidí může infekce vést k závažným komplikacím primárních onemocnění, zápalu plic i smrti.
CHŘIPKA A+B One Step Assay se určitě vyplatí například lidem s časově náročným zaměstnáním, kteří si díky němu mohou během několika minut udělat orientační představu o závažnosti svého zdravotního stavu.
Ocení jej ale třeba i maminky s malými dětmi, kterým pomůže zjistit, zda je skutečně nutné navštívit přeplněnou čekárnu s rizikem další infekce.
Tato diagnostika od renomované izraelské společnosti Novamed Ltd. má veškeré potřebné zdravotní certifikáty a dlouhodobé atesty. 
VÝHODY
• Bezpečná a spolehlivá detekce chřipkové virové infekce (A nebo B).
• Výsledek je znám za méně než 15 minut.
SNADNÉ POUŽITÍ
•  Zařízení typu all-in-one umožňuje snadné testování a vyhodnocení.
• Uživatelsky zcela bezpečné. 
• Zvládne to každý!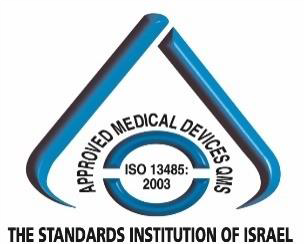 TESTOVACÍ SOUPRAVA OBSAHUJE
Testovací sada Chřipka A+B One Step Assay obsahuje vše potřebné k provedení 5 testů.
testovací kazeta pro test Chřipka A+B One Step Assay 5ks
nádobka pro odběr vzorků 5ks
ředící roztok vzorku B 1ks
sterilní tampony 5ks
Návod k použití v českém jazyce
UCHOVÁVÁNÍ A SKLADOVÁNÍ
• Komponenty testu Chřipka A+B One Step Assay by měly být skladovány v uzavřeném obalu při       pokojové teplotě (mezi +4 °C -+30 °C).
• Nezmrazujte testovací soupravu.
• Test je použitelný po dobu použitelnosti vyznačené na obalu.
Data sheet
Expiration date:

2022-04
In the same category:


Customers who bought this product also bought: