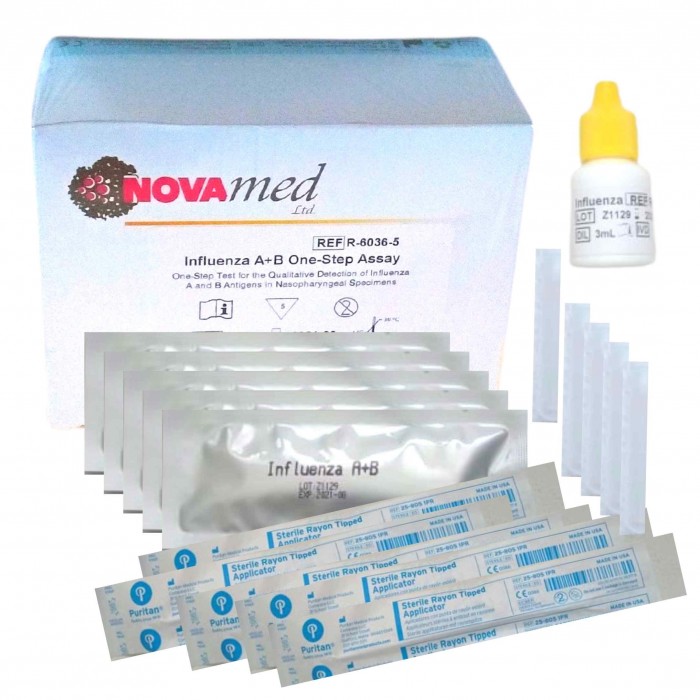 Novamed FLU A+B One Step Assay - home flu test 5 pcs
CZK 702.48 bez DPH
CZK 850.00

Price history

Lowest price in the last 30 days: CZK 850.00
A fast, simple and reliable One-Step test for the qualitative detection of influenza A + B antigens from human nasopharyngeal samples (swab, nasopharyngeal lavage, aspirate).
Influenza is a relatively serious viral infection that sickens hundreds of thousands of people each year in the Czech Republic and is associated with an average of almost two thousand deaths. The highest incidence is among schoolchildren and adolescents, while the maximum number of deaths is among the elderly. 
The infection usually lasts about a week. It is characterised by a sudden onset of high fever, muscle aches, headache, severe malaise, dry cough, sore throat and rhinorrhea. Most people recover within one to two weeks without the need for medical treatment.
The flu is a serious risk for the very young, the elderly and people with illnesses such as lung disease, diabetes, cancer, kidney or heart problems. In these people, infection can lead to serious complications of primary diseases, pneumonia and even death.
The Influenza A+B One Step Assay is certainly worthwhile, for example, for people with time-consuming jobs, who can get a rough idea of the severity of their condition in a few minutes.
But it will also be appreciated by mothers with small children, for example, who can find out whether it is really necessary to visit a crowded waiting room with a risk of further infection.
This diagnostic from the renowned Israeli company Novamed Ltd. has all the necessary medical certificates and long-term approvals. 
ADVANTAGES
-Safe and reliable detection of influenza virus infection (A or B).
The result is known in less than 15 minutes.
EASY TO USE
All-in-one device allows for easy testing and evaluation.
Completely user-safe.
Anyone can do it!
TEST KIT INCLUDES
The Influenza A+B One Step Assay Kit contains everything you need to perform 5 tests.
Test cassette for Influenza A+B One Step Assay 5 pcs:
Sample collection container 5pcs
Sample dilution solution B 1pc
Sterile swabs 5 pcs
Instructions for use in English
STORAGE AND STORAGE
The components of the Influenza A+B One Step Assay should be stored in a sealed container at room temperature (between +4 °C -+30 °C).
Do not freeze the test kit.
The test is usable for the shelf life indicated on the packaging.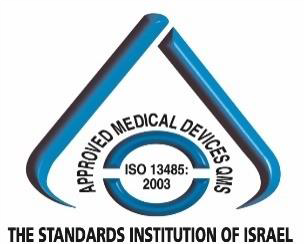 Data sheet
Expiration date:

2022-04
In the same category:


Customers who bought this product also bought: