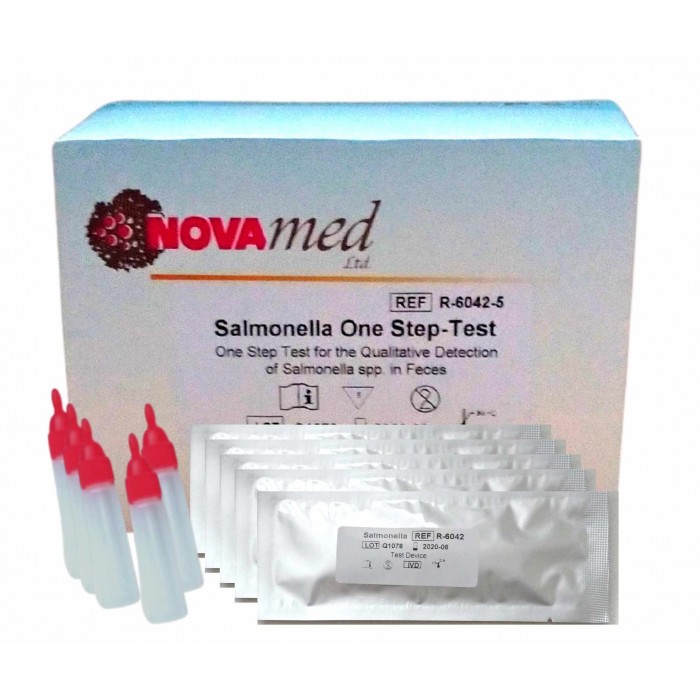 Novamed Salmonella test - test for salmonella infection - 5 pcs
CZK 495.87 bez DPH
CZK 600.00
CZK 495.87 without VAT
Delivery 1-3 working days

Price history

Lowest price in the last 30 days: CZK 600.00
A quick, simple and reliable test to detect Salmonellosis from a stool sample. 5 tests in one package.
Salmonellosis is an infectious intestinal disease caused by bacteria of the genus Salmonella. It typically presents with fever, abdominal pain, diarrhea and vomiting. The main source of infection is animals, especially their meat and eggs. Salmonellosis is one of the most common diarrhoeal diseases in children and adults.

The test is carried out as a routine stool sample, but you will know the result in a few minutes in the comfort of your own home.

The Salmonella One-Step-Assay test is definitely worthwhile, for example for people with time-consuming jobs, who can get a rough idea of the severity of their condition in a few minutes.

But it will also be useful for mothers with young children, for example, who can find out whether it is really necessary to visit a crowded waiting room with a risk of further infection.

The tests are also suitable for checking home diagnosis after treatment.

This diagnostic from the renowned Israeli company Novamed Ltd. has all the necessary medical certificates and long-term approvals.

ADVANTAGES
- Safe and accurate detection of Salmonella spp in stool samples.
- The result is known in less than 15 minutes.

Note: Can also be used to detect Salmonella in poultry faeces.

EASY TO USE
- Unique all-in-one device allows for easy testing and evaluation.
- Completely user-safe. No operator involvement in handling test reagents.
- Anyone can do it!

PACKAGING
- All necessary test components are integrated into a unique platform.
- Individual packaging for easy testing and safe disposal after use.
- Each package contains 5 kits to perform 5 tests.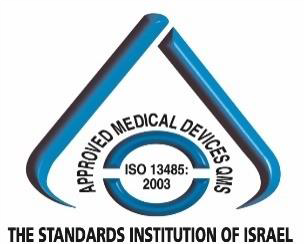 KIT CONTENTS
Each Salmonella spp. One Step Assay contains everything needed to perform 1 test.
1 Novamed Salmonella spp. One Step Assay Cassette
1 tube of dilution solution
1 instruction manual in English.

STORAGE AND KEEPING
Store sealed in the original container in the refrigerator or at room temperature (2-30°C). The test is usable for the shelf life indicated on the packaging.
Do not freeze.


Data sheet
Expiration date:

2024-12




Ověřený zákazník

04.10.2019

Weaknesses:
Testy nefungují!!




Ověřený zákazník

19.08.2022

Advantages:
rýchly test, v pohodlí domova. Návod zrozumiteľný a presný
The source of the reviews comes from the Heureka shopping portal
Customers who bought this product also bought: