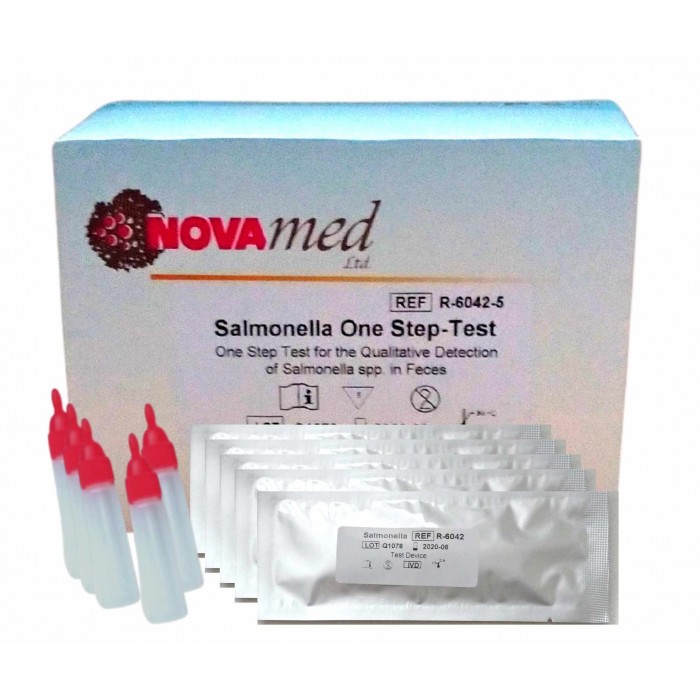 Novamed Salmonella test - test for salmonella infection - 5 pcs
CZK 495.87 bez DPH
CZK 600.00
CZK 495.87 without VAT
Delivery 1-3 working days
A quick, simple and reliable test to detect Salmonellosis from a stool sample. 5 tests in one package.
Salmonelóza je infekční střevní onemocnění vyvolané bakteriemi rodu Salmonella. Typicky se projevuje horečkou, bolestmi břicha, průjmy a zvracením. Hlavním zdrojem nákazy jsou zvířata, zejména pak jejich maso a vejce. Salmonelóza patří mezi vůbec nejčastější průjmová onemocnění dětí i dospělých.
Vyšetření se provádí jako běžný odběr vzorků ze stolice, ale výsledek znáte za pár minut přímo v pohodlí domova.
Salmonella One-Step-Assay test se určitě vyplatí například lidem s časově náročným zaměstnáním, kteří si díky němu mohou během několika minut udělat orientační představu o závažnosti svého zdravotního stavu.
Ocení jej ale třeba i maminky s malými dětmi, kterým pomůže zjistit, zda je skutečně nutné navštívit přeplněnou čekárnu s rizikem další infekce.
Testy jsou vhodné i pro kontrolní domácí diagnostiku po zaléčení.
Tato diagnostika od renomované izraelské společnosti Novamed Ltd. má veškeré potřebné zdravotní certifikáty a dlouhodobé atesty. Řešení je patentově chráněno.
VÝHODY
• Bezpečná a přesná detekce Salmonelly spp ve vzorku stolice.
• Výsledek je znám za méně než 15 minut.
Pozn: Je možné použít i k detekci salmonely v drůbežím trusu.
SNADNÉ POUŽITÍ
• Unikátní patentované zařízení typu all-in-one umožňuje snadné testování a vyhodnocení.
• Uživatelsky zcela bezpečné. Žádné zapojení obsluhy do manipulace s testovacími činidly.
• Zvládne to každý!
BALENÍ
• Všechny nutné komponenty testu jsou integrovány do jedinečné platformy.
• Jednotlivé balení pro snadné testování a bezpečnou likvidaci po použití.
• Každé balení obsahuje 5 souprav pro provedení 5 testů.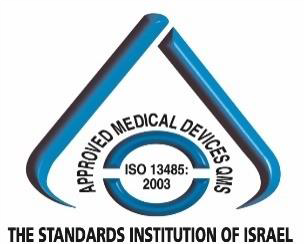 OBSAH SOUPRAVY
Každá souprava Salmonella spp. One Step Assay obsahuje všechno potřebné k provedení 1 testů.
1 Novamed Salmonella spp. One Step Assay kazeta 
1 zkumavka s ředícím roztokem
1 návod k použití v českém jazyce.
SKLADOVÁNÍ A UCHOVÁVÁNÍ
Skladujte uzavřené v originálním obale v chladničce nebo při pokojové teplotě (2–30°C). Test je použitelný po dobu použitelnosti vyznačené na obalu. Nezmrazujte.
Data sheet
Expiration date:

2024-03




Ověřený zákazník

04.10.2019

Weaknesses:
Testy nefungují!!




Ověřený zákazník

19.08.2022

Advantages:
rýchly test, v pohodlí domova. Návod zrozumiteľný a presný
The source of the reviews comes from the Heureka shopping portal
Customers who bought this product also bought: