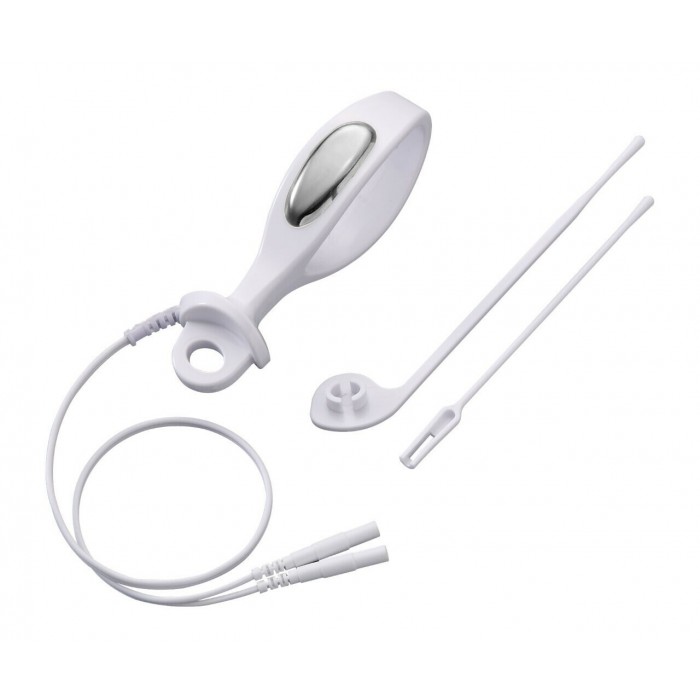 Body Clock SENSA Probe+ with contraction indicator
CZK 735.54 bez DPH
CZK 890.00
CZK 735.54 without VAT
Delivery 1-3 working days

Price history

Nejnižší cena za posledních 30 dnů: CZK 890.00
Sensa Probe+ is used as an intravaginal probe in the treatment of female stress, urge or mixed incontinence.
Periform+® je intravaginální sonda pro pohodlné a účinné cvičení. Používá se v kombinaci s elektrostimulačními přístroji Body Clock Sensa Tone a Femme Ellite. Je možné ji ale připojit i k stimulačním či biofeedback přístrojům jiných značek.
Sonda připojená k elektrostimulačnímu přístroji přenáší jemné a bezpečné impulsy pro posílení pánevních svalů.
Součástí sondy je indikátor, který ukazuje správnost cvičení a jeho intenzitu. Sonda má anatomický tvar pro jednoduché zavedení a bezpečné držení na správném místě i při chůzi.
Sondu Periform si oblíbíte, protože:
• má hladký tvar pro jemné vložení
• můžete vstát a pohybovat se, zatímco ji používáte
• snadno se čistí.
Doporučujeme konzultaci s odborníkem.
Upozornění: Nepoužívejte Periform® +, pokud jste těhotná, během menstruace, pokud máte výhřez nebo vaginální infekci.

Customers who bought this product also bought: