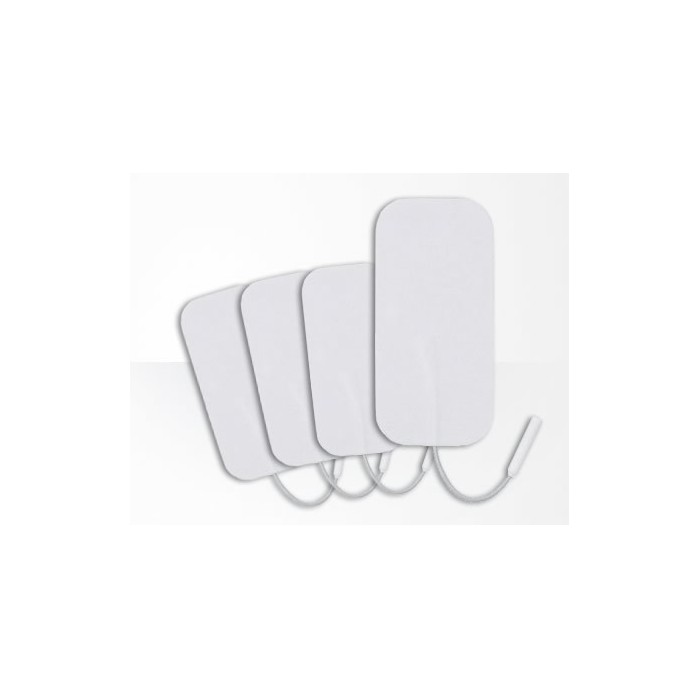 Uni-Patch self-adhesive anti-allergen pad with electrodes - rectangular 44 x 95mm
CZK 355.37 bez DPH
CZK 430.00
CZK 355.37 without VAT
Delivery 1-3 working days

Price history

Nejnižší cena za posledních 30 dnů: CZK 430.00
Antiallergenic stimulation pad with electrodes - rectangular. Designed for all stimulators with a needle 2mm connector. Allows long-term repeated use.
Vysoce vodivé antialergenní modré gelové podložky s elektrodami přátelské k pokožce. Ideální pro jemnou a citlivou pokožku.Gel přilne ke kůži tak účinně, že významně zlepšuje elektrickou vodivost. Snadno se snímají bez bolestivého tahání za chloupky. Nezanechávájí žádné špinavé stopy.
Podložka je kryta fólií - po jejím sejmutí se jen přiloží na kůži. Na 20 - 30 použití. Jedno balení obsahuje 4 ks podložek. 
Vhodné pro zařízení TENS i EMS.
Data sheet
Size

44 x 95mm
Customers who bought this product also bought: