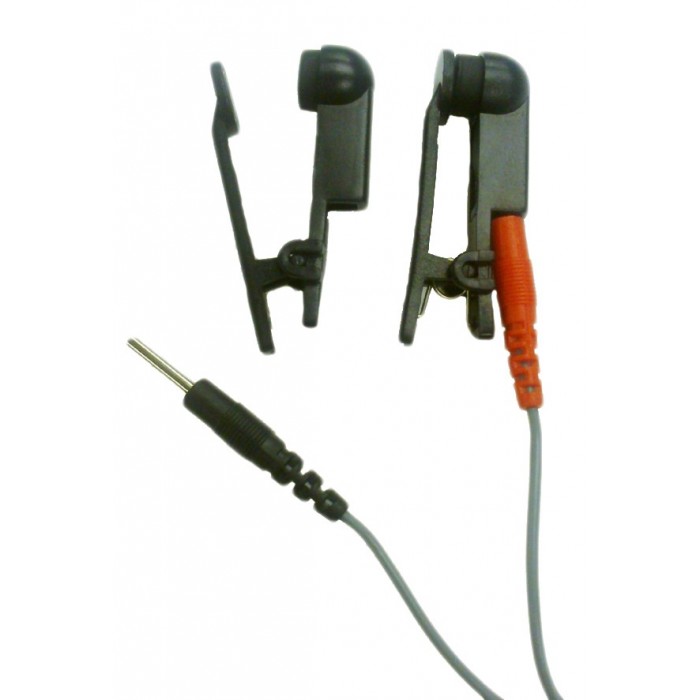 Body Clock - Auricular clips - 2 pcs
CZK 206.61 bez DPH
CZK 250.00
CZK 206.61 without VAT
Delivery 1-3 working days

Price history

Lowest price in the last 30 days: CZK 250.00
Body Clock Auricular clips are intended for auricular therapy - for ear electrostimulation of acupuncture points. But they are also suitable for local stimulation of other places on the body. 2 pcs in a package.
Auricular Clips Body Clock - features:
- Lightweight construction.
- Ergonomically designed for ease of use.
- Soft carbon conductive area for maximum comfort.
- Highly flexible clamping mechanism allowing for a good fit.
- Can be used for acupuncture electrotherapy (tVNS).
- For use by one patient only!
We recommend using a lubricating gel (e.g. Aquagel from our ogger) to increase conductivity for better stimulation and results. Also suitable for sexual electrostimulation.
The auricular clamps are connected to the guide wires of the TENS device with PIN connectors. Wires are not included.
The package includes a set of 2 clips.
Customers who bought this product also bought: