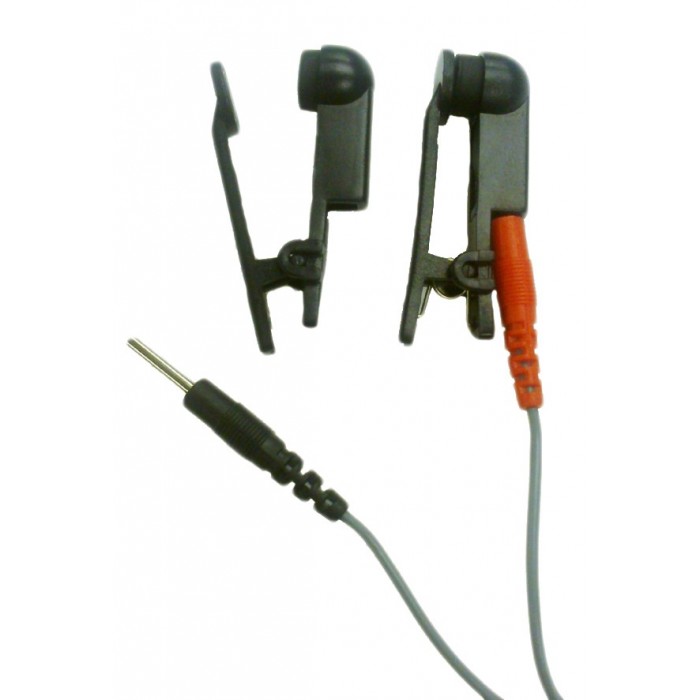 Body Clock - Auricular clips - 2 pcs
CZK 206.61 bez DPH
CZK 250.00
CZK 206.61 without VAT
Delivery 1-3 working days

Price history

Nejnižší cena za posledních 30 dnů: CZK 250.00
Body Clock Auricular clips are intended for auricular therapy - for ear electrostimulation of acupuncture points. But they are also suitable for local stimulation of other places on the body. 2 pcs in a package.
Aurikulární klipsy Body Clock - vlastnosti:
- Lehká konstrukce.
- Ergonomicky navržený pro snadné použití.
- Měkká karbonová vodivá oblast pro zajištění maximálního pohodlí.
- Vysoce flexibilní spínací mechanismus umožňující dobré uchycení.
- Lze použít pro akupunkturní elektroterapii (tVNS).
- Pouze pro použití jedním pacientem!
Doporučujeme použít lubrikační gel  (např. Aquagel) pro zvýšení vodivosti pro lepší stimulaci a výsledky. Vhodné i pro sexuální elektrostimulaci.
Aurikální svorky jsou připojeny k vodicím drátům zařízení TENS pomocí PIN konektorů. Vodiče nejsou součástí dodávky.
Balení  obsahuje sadu 2 klipsů.
Customers who bought this product also bought: