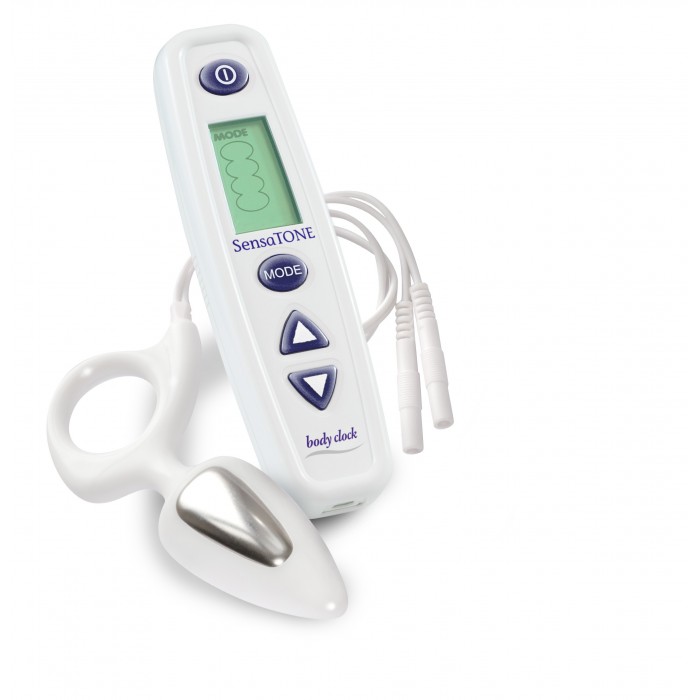 Body Clock SensaTONE for Men - pelvic floor stimulator for men (PFS)
CZK 1,694.21 bez DPH
CZK 2,050.00
CZK 1,694.21 without VAT
Delivery 1-3 working days

Price history

Lowest price in the last 30 days: CZK 2,050.00
A simple but powerful digital pelvic floor muscle stimulator. An effective aid in the treatment of urinary and fecal incontinence of all types.
SensaTONE for Men is a very simple but powerful digital pelvic floor muscle stimulator (PFS). Compact, stylish, it is intended for use by men of all ages. This electronic device can help men improve the performance of their pelvic floor muscles and thereby gain more bladder control.
Programs:
Program A - urgent incontinence
Program B - stress incontinence
Program C - mixed incontinence
Program D - seq. care, prevention
FEATURES:
It strengthens the muscles of the pelvic floor.
4 preset modes.
Large user LCD display.
Load detection.
Automatic shutdown.
Compact and lightweight.
Safe and easy to use.
Adjustable pulse intensity.
Possibility of time setting.
Ergonomic design.
The set includes:
4 pads with electrodes.
2 power cables to the pads.
Soft case for the device.
SensaTONE for Men anal probe.
1 x lubricating gel - bag.
2 x AAA batteries.
Instructions for use in the Czech language.
WARNING: SensaTONE for Men should not be used by patients with pacemakers. Patients with heart disease or epilepsy should always consult their doctor before use!
DO NOT use for medically undiagnosed pain!
DO NOT use while driving or operating heavy machinery!
Customers who bought this product also bought: