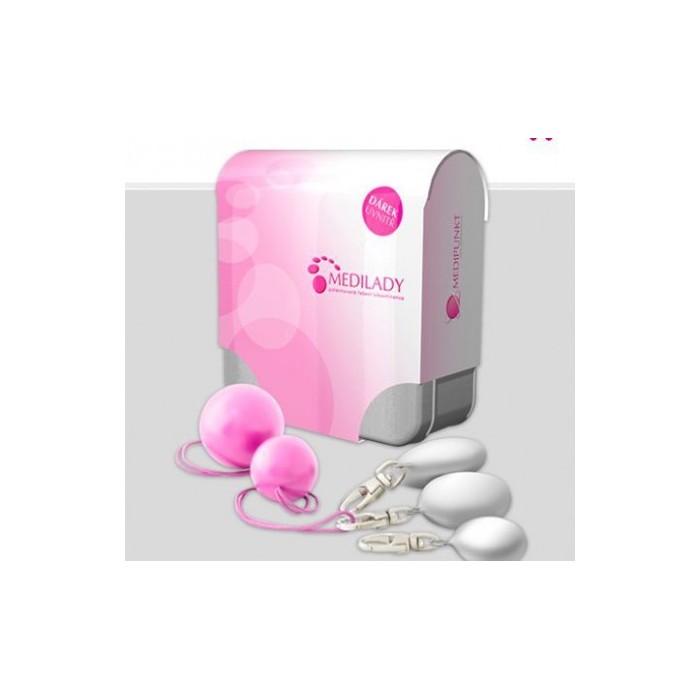 Hobbyt MediLady - for strengthening the muscles of the pelvic floor
CZK 1,834.71 bez DPH
CZK 2,220.00
CZK 1,834.71 without VAT
Delivery 1-3 working days

Price history

Lowest price in the last 30 days: CZK 2,220.00
MediLady® is a patented exercise aid for strengthening the muscles of the pelvic floor, it helps in the treatment of female stress incontinence.
The MediLady device is suitable for women already suffering from incontinence or pelvic organ prolapse or for women after childbirth.
It will also be welcomed by women who are interested in preventively preventing problems with urine leakage or uterine contractions.
It is enough to exercise 3 times a week for 3 minutes, and the effect is soon visible not only in reducing episodes of urine leakage, improving problems with pelvic organ prolapse, alleviating back pain, but also in improving sexual experiences and increasing a woman's self-confidence. Consultation with a specialist is appropriate.
More e.g. at: http://www.medipunkt.cz
When MediLady helps:
• for problems with incontinence,
• for back pain in the lumbar area,
• to increase the quality of sexual life and the equipment of female orgasm,
• to strengthen the muscles of the pelvic floor after childbirth,
• before and after gynecological and urological procedures,
• has a positive effect on the elimination of hemorrhoids.
The package contains:
• smaller body with embedded string,
• larger body with embedded string,
• 100g weight with connecting element,
• 2x 200g weights with connecting elements,
• instructions in Czech language.
Notice:
Do not wash in the dishwasher or with aggressive or abrasive detergents.
Do not use during pregnancy and gynecological problems without consulting your doctor.
Customers who bought this product also bought: