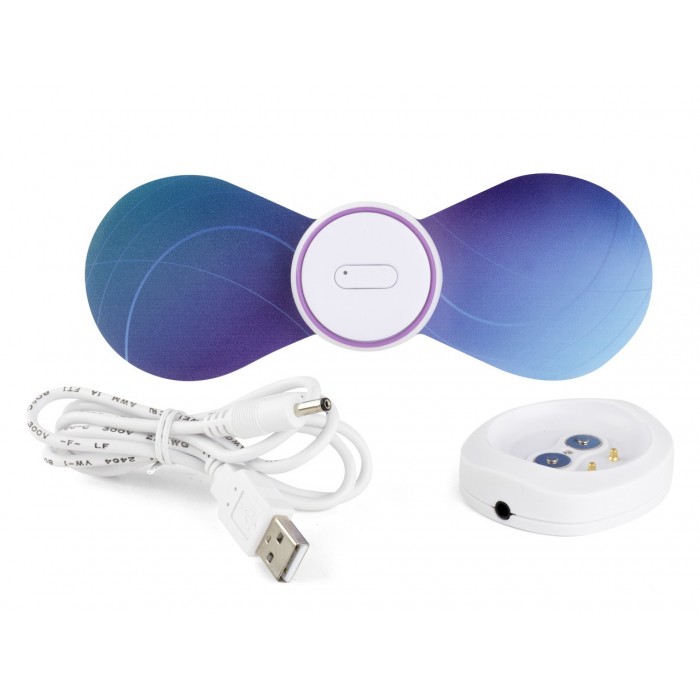 Body Clock iTens - unique wireless TENS pain relief
CZK 2,644.63 bez DPH
CZK 3,200.00
CZK 2,644.63 without VAT
Delivery 1-3 working days

Price history

Nejnižší cena za posledních 30 dnů: CZK 3,200.00
A revolutionary TENS wireless therapy device, cooperating via bluetooth with the iOS or Android platform! Against pain - without drugs!
iTENS combines pain relief using the TENS method with smartphone control. This device was the first in the world to be approved by the US Food and Drug Administration (FDA). TENS is ideal for treating acute and chronic pain conditions such as back pain, shoulder and wrist pain, carpal tunnel, tennis elbow and many others.
FEATURES AND BENEFITS:
Works with iPhone or Android devices.
Treats acute and chronic muscle and joint pain.
Small and discreet!
24 hours of use on a single charge.
Fast effect, with a long life.
ADVANCED TECHNOLOGY + COMFORT AND CONVENIENCE
A unique, unrivaled device:
Current wireless TENS devices are not connectable via bluetooth, when the device is in use it is difficult to change the intensity and other settings - the settings control is on the back.
Current TENS devices use alkaline batteries or weak and inefficient watch batteries to power the device, the lifespan is low, and the operating costs increase with longer use. iTENS provides 24 hours of continuous operation on a single charge, one full charge takes less than 2 hours.
Current TENS devices use expensive replacement pads with electrodes. iTENS replacement electrodes are more than half the price with better quality and efficiency.
Several iTENS devices can be used at once, they can be worn inconspicuously under clothing.
iTENS is the first wearable device that can do more than collect data and provide feedback. It represents a new wave of wearable devices that can actually heal the body.
iTENS utilizes a patented ultra-thin, multi-layer wing design with a laser printed silver conductive surface to provide unparalleled stimulation quality. It has a remarkably comfortable current delivery that doesn't feel prickly or sharp like other TENS devices.
iTENS enables the continuous upgrade of the application and thus the functions of the device and its capabilities.
The set includes:
1 x iTENS device
2 x Peel-n-Stick gel pads
1 x resealable plastic bag for storing wings with electrodes
1 x set of iTENS wings with electrodes
1 x iTENS charging station
1 x iTENS USB charging cable
User manual in Czech language
WARNING: iTENS should not be used by patients with pacemakers. Pregnant women and patients with heart disease or epilepsy should always consult their doctor before use!
DO NOT USE for medically UNDIAGNOSED pain!
DO NOT use while driving or operating heavy machinery!
VIDEO:
iTENS 

- 

revolutionary solution
Customers who bought this product also bought: