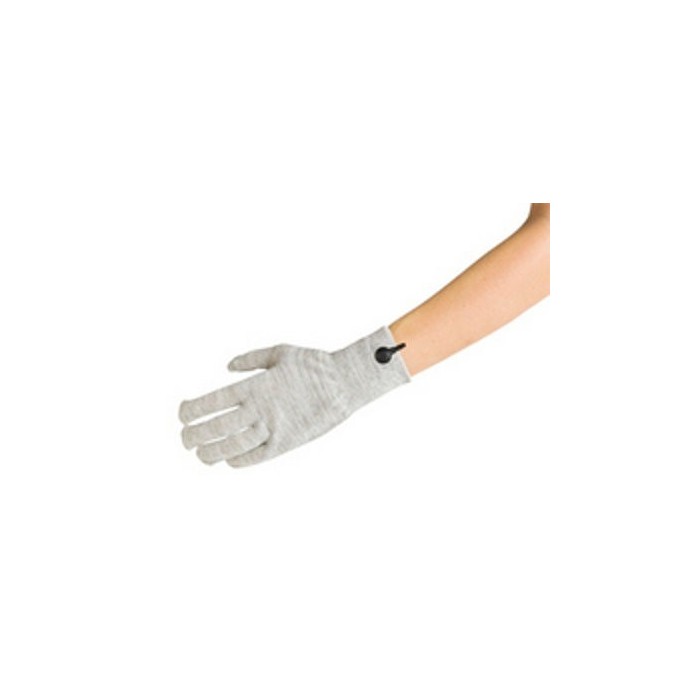 Body Clock Stimex - Gloves with pain relief electrodes
CZK 570.25 bez DPH
CZK 690.00
CZK 570.25 without VAT
Delivery 1-3 working days

Price history

Lowest price in the last 30 days: CZK 690.00
Provides electrostimulation of the entire hand. Use instead of electrodes. Suitable for arthritis, RSI and carpal tunnel syndrome.
PROPERTIES:
Gloves with electrodes enable stimulation of the entire hand. They can be used instead of self-adhesive electrodes. Cannot be used alone! They must be connected to electro-therapeutic equipment.
They are ideal for home treatment of hand arthritis, RSI, post-traumatic wrist or finger pain relief. Each glove contains 2 adapters for connection to various types of electrostimulation devices from a wide range of manufacturers.
Gloves come in Medium (M) or Large (L) sizes.
Customers who bought this product also bought: