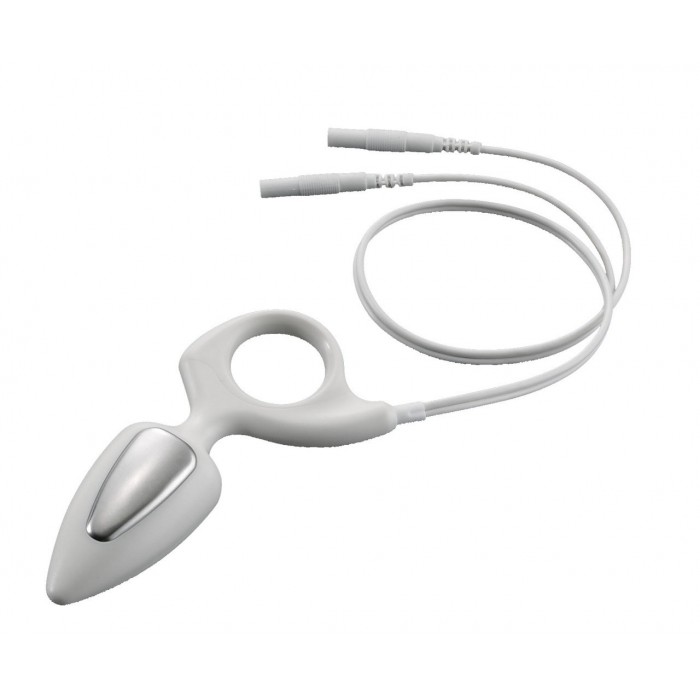 Body Clock Probe 4M - anal and vaginal probe against incontinence
CZK 603.31 bez DPH
CZK 730.00
CZK 603.31 without VAT
Delivery 1-3 working days

Price history

Nejnižší cena za posledních 30 dnů: CZK 730.00
Body Clock Sensa Probe 4M is a revolutionary internal vaginal and anal probe. This probe is compatible with the SensaTONE for Men system and other pelvic floor stimulators.
Sonda Body Clock Sensa Probe 4M je určena těm, kteří trpí fekálními úniky, neovládají nadýmání, požadují úlevu od bolesti při prolapsu nebo chtějí posílit své svaly pánevního dna.

Tato patentovaná sonda má vylepšený biofeedback. Nabízí rychlý a efektivní účinek na svalový tonus, je speciálně navržena pro bezpečné a pohodlné anální použití. Sonda může také být použita vaginálně, např. tehdy, kdy je vyžadována malá sonda.

Revoluční tvar umožňuje být mobilní v průběhu léčby, zajistí, že sonda zůstává na svém místě, takže je pohodlnější a efektivnější než ostatní anální sondy.
Sonda by při análním použití měla být používána výhradně s lubrikantem.

Upozornění: Sonda by neměla být používána, pokud jste těhotná, máte kardiostimulátor, máte historii karcinomu v místě stimulace, máte infekci, poškození tkáně nebo čerstvou chirurgickou jizvu. Prosím, poraďte se s lékařem před použitím, také pokud máte změněnou nebo sníženou citlivost tkání nebo epilepsií.

Sonda Probe 4M se používá se zařízením SensaTone For Men.
Data sheet
Height

22g

Size

86 x 24mm Cable long 300mm

Warranty

6 months
Customers who bought this product also bought: